providing an unsurpassed level of trust and personal service

Shoemaker & Associates / Cornerstone Atlanta has built a reputation in the retained executive search industry by providing an unsurpassed level of personal service to each and every client.
Our experience has been in a variety of industries and functional disciplines. Clients include Fortune 500, mid-cap, start-up and emerging organizations plus privately or family owned businesses. Our long-term client relationships have been built on trust, confidence and performance.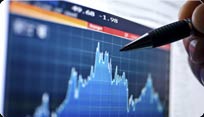 A modern, measured approach to recruiting
Our process incorporates traditional search protocols, focusing on the candidate's competency - knowledge, skills, experience, track record and personal attributes. However, these measures alone sell the search process short. We believe the candidate's fit and compatibility with the client's organization is paramount to a successful search. Using state-of-the-art tools, our search process focuses on how well the candidate's style, motivations and brainpower fit the client. We combine the entire analysis, resulting in an evaluation of each candidate's traits, abilities and special talents, enabling our clients to make the best possible hiring decision.
Relationships

Our business is built on relationships. Our clients trust us to understand their organization - its strengths as well as issues. We work with them as partners as we help them identify, attract and develop their leadership team. More than 90% of our revenues are generated from "repeat" clients.

International Reach

As a member of Cornerstone International Group we have strong relationships in the primary business centers of the world. We can conduct assignments on six continents and in more than 100 countries, working with local consortium members who we know personally.